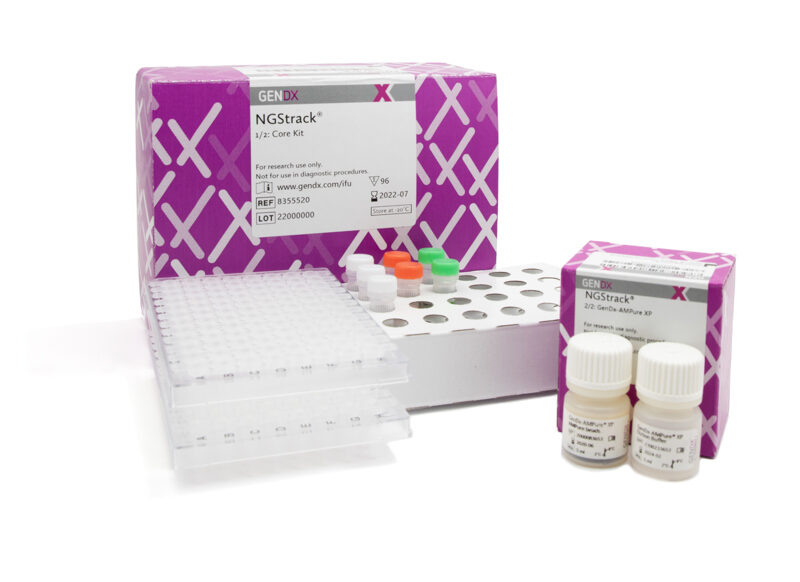 Please login to view this video.
Benefits
Reliable at all chimerism percentages
2-10 times more sensitive than STR
Only 60 ng DNA needed per sample
Description
Chimerism monitoring by NGS is the latest development in chimerism surveillance and replaces the less sensitive conventional STR (short tandem repeat) method because of its higher sensitivity (2-10 times more sensitive). GenDx is offering a solution for Chimerism monitoring by NGS, NGStrack® (assay) & TRKengine® (software).
With NGStrack assay you only need 60ng DNA per sample and the short workflow with only 75 min hands-on time provides quick and easy results.
NGStrack and TRKengine are available as RUO.
You have questions or want to arrange a demo?
See specifications