Sponsorships
GenDx develops excellent molecular transplant diagnostic tools making an important contribution to new developments in worldwide healthcare, especially within the transplant community. Furthermore and in line with our social responsibility, GenDx actively supports causes and institutions to improve the quality of life of transplant patients.
18th International HLA & Immunogenetics Workshop
---
GenDx supports the 18th International HLA & Immunogenetics Workshop and sponsors the IHIWS database. For more information please visit https://www.ihiw18.org/.

IPD-IMGT/HLA Database
---
GenDx is proud sponsor of the International Immunogenetics Information system (IMGT database), globally used and daily reference for the whole HLA community. For more information please visit https://www.ebi.ac.uk/ipd/imgt/hla/.

Stem Cell Donor Recruitment Day
---
GenDx supports MatchIs, the Dutch center for stem cell donors. Together with MatchIs, we have developed an one-day campaign, the 'Stem Cell Donor Registry Day', focused on increasing awareness of the issue of lack of stem-cell donors and recruiting new young donors in our local community. GenDx employees volunteer for this campaign and work together with Matchis on recruiting many new donors. For more information about MatchIs visit https://www.matchis.nl/.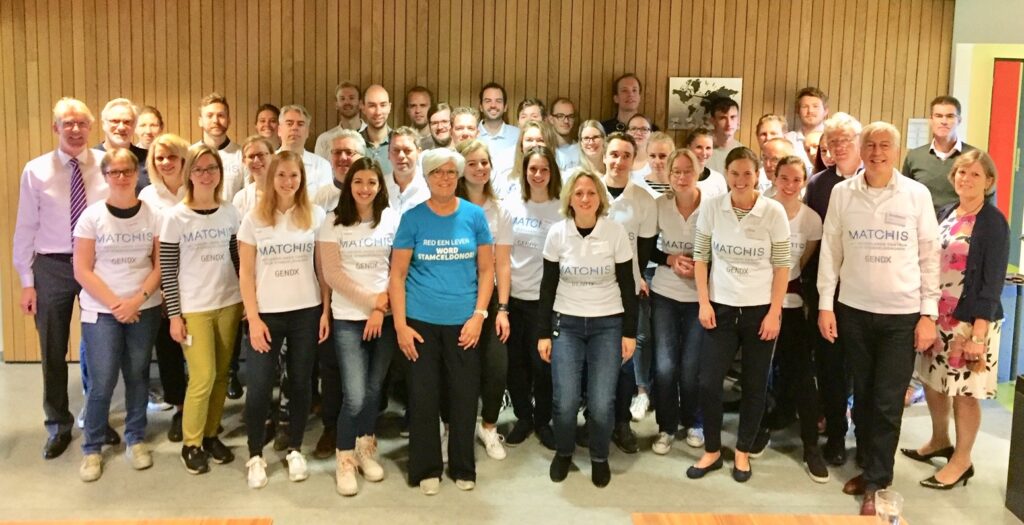 Allele Frequency Net Database
---
GenDx is a proud sponsor of the AFDN (Allele Frequency Net Database) website. AFND is a very useful tool for researchers as they can search population frequencies of several immune genes such as Human Leukocyte Antigens (HLA), Killer-cell Immunoglobulin-like Receptors (KIR), Major histocompatibility complex class I chain-related (MIC) genes, and a number of cytokine gene polymorphisms. It contains information at allele, haplotype and genotype level depending on the polymorphism. AFND is currently maintained by researchers at Royal Liverpool University Hospital and the University of Liverpool, in collaboration with other international scientific groups.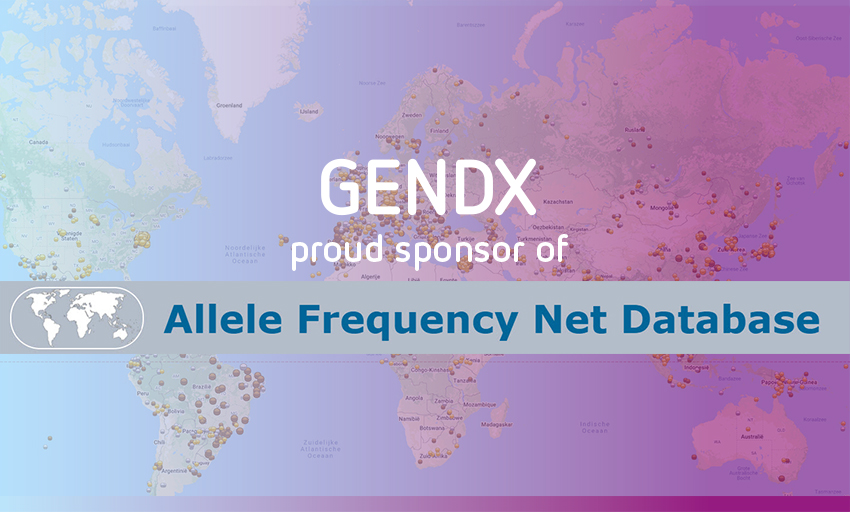 Transplantoux
---
Our mission is to improve the quality of life and survival of transplant patients worldwide. With a team of over 60 passionate employees, we are committed to develop innovative products and actively support charities and institutions that share our mission. It is therefore with pride that we support the Transplantoux event of the Give & Live Cycling Club. We are honored that our colleagues Henk van Laar and Stefan Timmerman have the opportunity to climb the Mont Ventoux together with a group of fit transplant patients and donors.
More information about the Transplantoux and Give&Live Cycling Club: https://giveandlive.nl/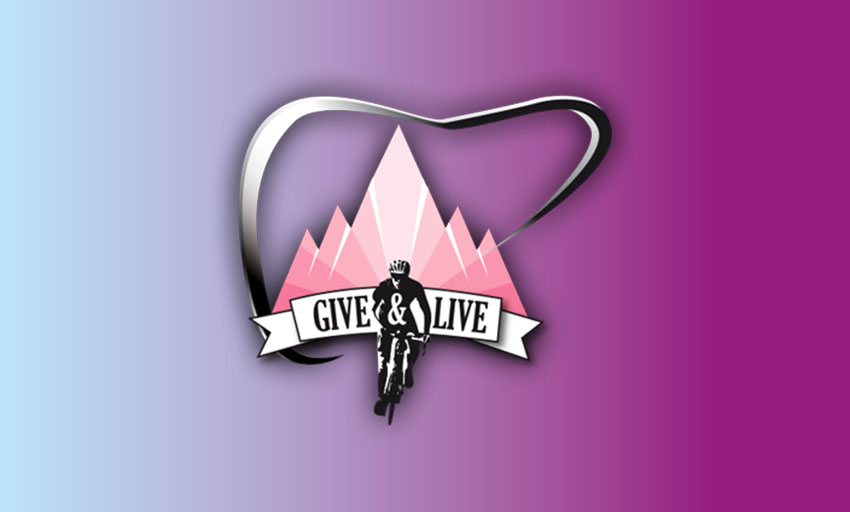 Partners
In GenDx we realize the importance of working together to get to our goals and bring our vision to life. Together with our partners, we aim at the common goal, to improve the quality of life and survival of transplant patients.
PIRCHE
---
PIRCHE stands for Predicted Indirectly ReCognizable HLA Epitopes. Their mission is to provide medical prediction of unprecedented significance to support decisions on solid organ and stem cell transplantations by means of matching human leukocyte antigens (HLA) on the basis of epitopes. To this end, it is their strategy to run an immersive digital diagnostic platform that provides health professionals with the most accurate scores for improved transplantation outcomes. The basic scientific work for this groundbreaking technology was done at the University Medical Center Utrecht (UMCU) in The Netherlands by Dr. Eric Spierings and his team.
For more information about PIRCHE visit www.pirche.com