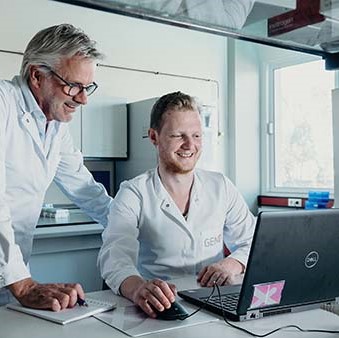 Benefits
Monitor chimerism changes in time
Generate lab protocols based on your input
RUO & CE-IVD
Description
KMRengine is our highly intuitive software for the chimerism monitoring workflow. KMRengine guides you through the entire workflow, from genotyping to monitoring, from the first time point to the most recent time point of monitoring. Available as RUO and CE-marked IVD.
Important information regarding version 2.6.0: To update KMRengine to version 2.6.0; First, deinstall any previous KMRengine versions from your computer and then install KMRengine version 2.6.0. If you have any questions about this, please contact us via support@gendx.com.
You have questions or want to arrange a demo?
See specifications