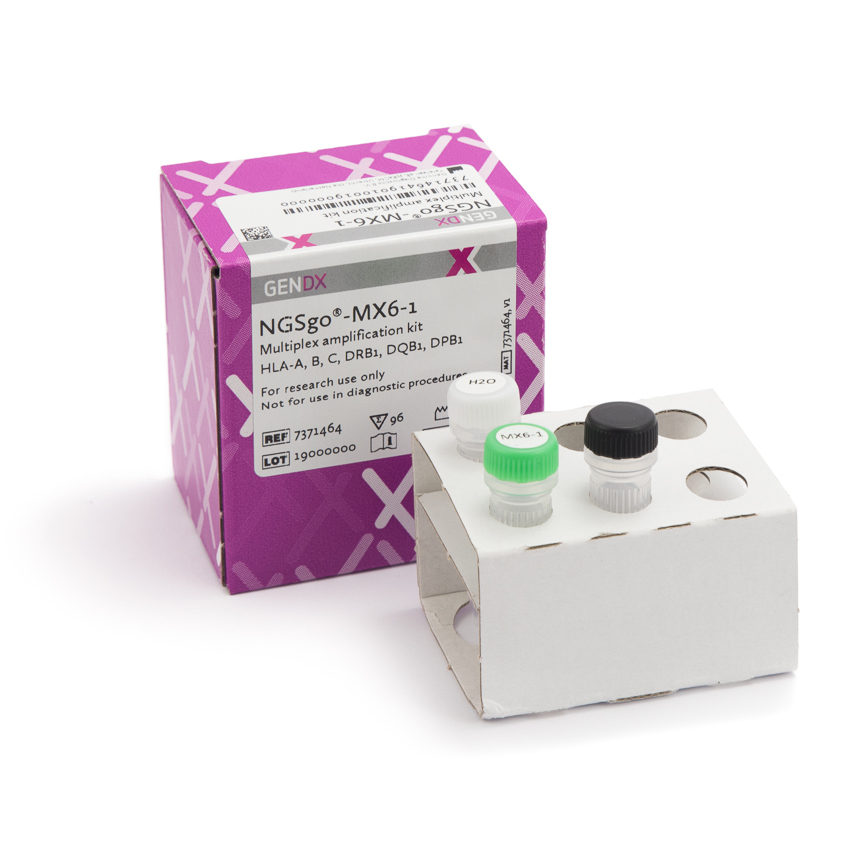 Please login to view this video.
Benefits
One-Day-Workflow
6 loci in 1 tube
RUO & CE-IVD
Description
NGSgo-MX6-1 features six loci in one tube for the amplification of HLA-A, -B, -C, -DRB1, -DQB1 and –DPB1. A ready-to-use PCR mastermix (GenDx-LongMix) is included in the kit.
One-Day-Workflow: NGSgo-MX6-1 makes it possible to perform 6-loci HLA typing within 24 hours (10 samples on Illumina MiSeq Nano flow cell). This includes data analysis and report.
NGSgo-MX6-1 has been validated with library preparation reagents of the NGSgo Workflow for Illumina, and is compatible with the PacBio Sequel II system. NGSgo-MX6-1 is available as RUO, CE-marked IVD, and Health Canada IVD.
See specifications