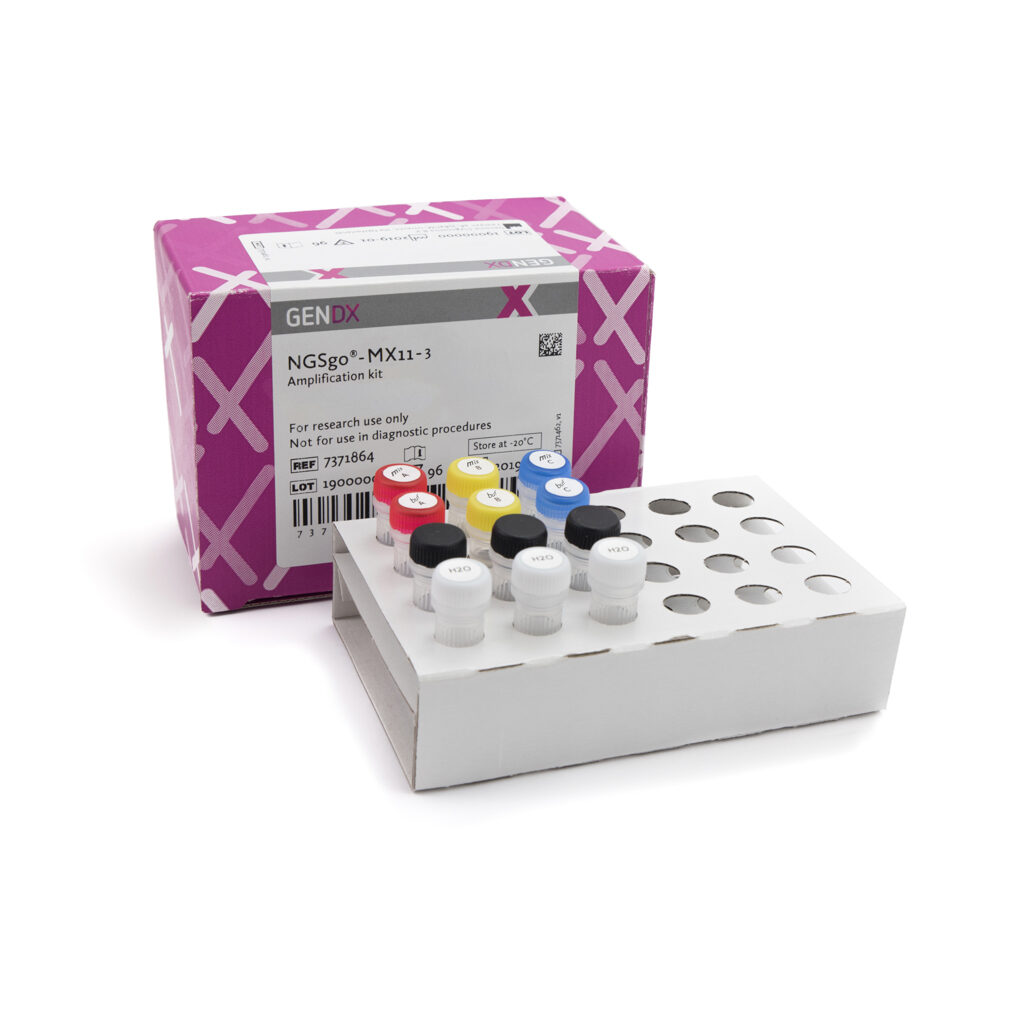 Please login to view this video.
Benefits
High quality results
Whole-gene coverage
RUO & CE-IVD
Description
NGSgo-MX11-3 features amplification primers for eleven loci, multiplexed in three tubes. The three-tube design results in lower noise levels, better balanced alleles, and higher quality results compared to a one-tube approach. This means more reliable typing results. For the amplification of HLA-A, -B, -C, -DRB1, -DQB1 and –DPB1, DRB3/4/5, DQA1, and DPA1. A ready-to-use PCR mastermix (GenDx-LongMix) is included in the kit.
Available as RUO and CE-marked-IVD.
You have questions or want to arrange a demo?
See specifications