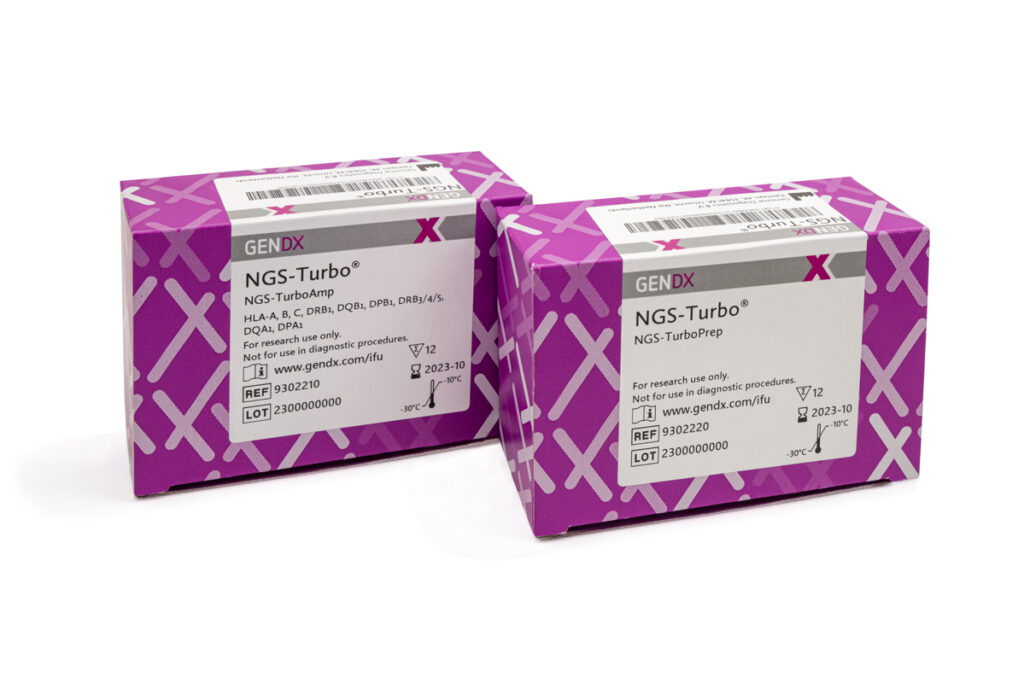 Please login to view this video.
Benefits
Nanopore sequencing
11 loci whole gene
1-tube library preparation
Description
With a turnaround time of less than three hours and an easy and robust workflow, NGS-Turbo® is designed for HLA typing in situations where time is a critical factor.
The NGS-TurboAmp kit offers 11 HLA loci using a whole-gene approach. The extremely quick 1-tube library preparation with NGS-TurboPrep requires no fragmentation and can be safely paused at any time. After nanopore sequencing, the data can be directly analyzed with NGSengine®-Turbo.
NGS-Turbo is expected to launch as RUO in October 2023.
See specifications