PRESS RELEASE
NGS-Turbo® is a novel rapid high-resolution HLA typing kit aimed at improving transplant outcomes
GenDx today announces that it has signed a non-exclusive service agreement with Oxford Nanopore Technologies (Oxford Nanopore), to bring its new NGS-Turbo® product to the transplant market for high-resolution HLA typing with a turnaround time of less than four hours, enabling improved matching of solid organs in situations where time is a critical factor.
Organ transplantation requires a solid donor organ to be matched to a recipient. Due to time constraints, HLA typing of solid organs such as kidneys is typically restricted to low-resolution results. Nanopore technology allows for high-resolution sequencing in a time period that is suitable for critical organ transplantations. The agreement between GenDx and Oxford Nanopore lifts the 48-hour data processing restriction for commercial software, allowing NGS-Turbo® users to deliver high-resolution HLA typing results to the clinic within four hours after receiving the sample. This contributes to better organ matching and facilitates a better transplantation outcome.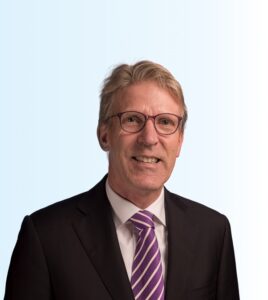 Wietse Mulder PhD, CEO of GenDx, commented: "We are happy that we were able to come to an agreement with Oxford Nanopore. By combining our expertise as a world leader in sequencing-based HLA typing with the sequencing knowledge of Oxford Nanopore, we are convinced that we will be able to bring products to the organ transplantation field that allow better HLA typing, enabling better matching and improved outcome of transplantation."
About NGS-Turbo®
NGS-Turbo® is one of the latest developments by GenDx. An early access program will start later this year. It consists of a fast amplification of all 11 HLA loci using a whole-gene approach with NGS-Turbo®Amp. After the subsequent extremely quick library preparation NGS-Turbo®Prep, a sample can be sequenced on Oxford Nanopore sequencers and the data can be directly analyzed and typed with NGSengine®. NGS-Turbo is an expansion of GenDx' current high-resolution HLA typing portfolio.
About Oxford Nanopore Technologies
Oxford Nanopore Technologies' goal is to bring the widest benefits to society through enabling the analysis of anything, by anyone, anywhere. The company has developed a new generation of nanopore-based sensing technology for real-time, high-performance, accessible and scalable analysis of DNA and RNA. The technology is used in more than 120 countries to understand the biology of humans and diseases such as cancer, plants, animals, bacteria, viruses and whole environments. Oxford Nanopore Technologies products are intended for molecular biology applications and are not intended for diagnostic purposes.
Read the full press release here