GenDx, has received the medical device license from Health Canada for in vitro diagnostic use of NSGgo®-MX11-3.
NGSgo-MX11-3 provides multiplexed genotyping of 11 HLA loci with incredible speed and high accuracy, contributing to the success of stem cell transplantation. In addition, NGSgo-MX11-3 offers the highest available gene coverage of any HLA multiplex strategy on the market.
This is the third NGS assay GenDx has registered in Canada as IVD, following NGSgo®-AmpX v2 for genotyping of 11 individual HLA genes, and NGSgo®-MX6-1 for multiplexed genotyping of six HLA genes. The amplification aims to obtain high-resolution HLA genotyping information by means of downstream sequencing applications with Illumina MiSeq®, and genotype analysis with our IVD-registered NGSengine® software.
By obtaining the Health Canada license, GenDx completes registration of the NGSgo® product line. This line encompasses the first IVD products in Canada that employ NGS-based HLA typing and is suitable for diagnostic use. This product line enables better matching of donors and patients in need of a stem cell transplantation.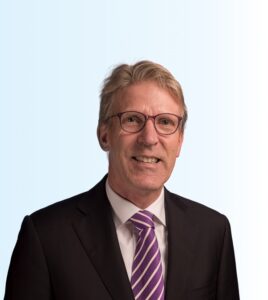 Wietse Mulder PhD, CEO of GenDx, commented: 'we are proud to be the first supplier in Canada that can offer a broad range of IVD registered NGS products for the transplant community. Now, users can pick their own amplification preference. This latest addition of MX11-3 fits into the trend of applying multiplexed amplification and sequencing of 11 HLA genes of every patient and donor in a single run'.
Read full press release in Genomeweb here
Other IVD registrations
In Serbia, with the help of our Serbian distributor,Jasika d.o.o., we can now offer the entire NGS family, represented by NGSgo-AmpX v2, NGSgo-MX6-1, NGSgo-MX11-3, NGSgo Library Full Kit, and NGSengine for diagnostic purposes.
In Malaysia, together with our distributor Stem Molecular Diagnostics Sdn Bhd, we completed the registration for NGSgo®-MX6-1 and NGSgo® Library Full Kit which can from now on be offered also as IVD.