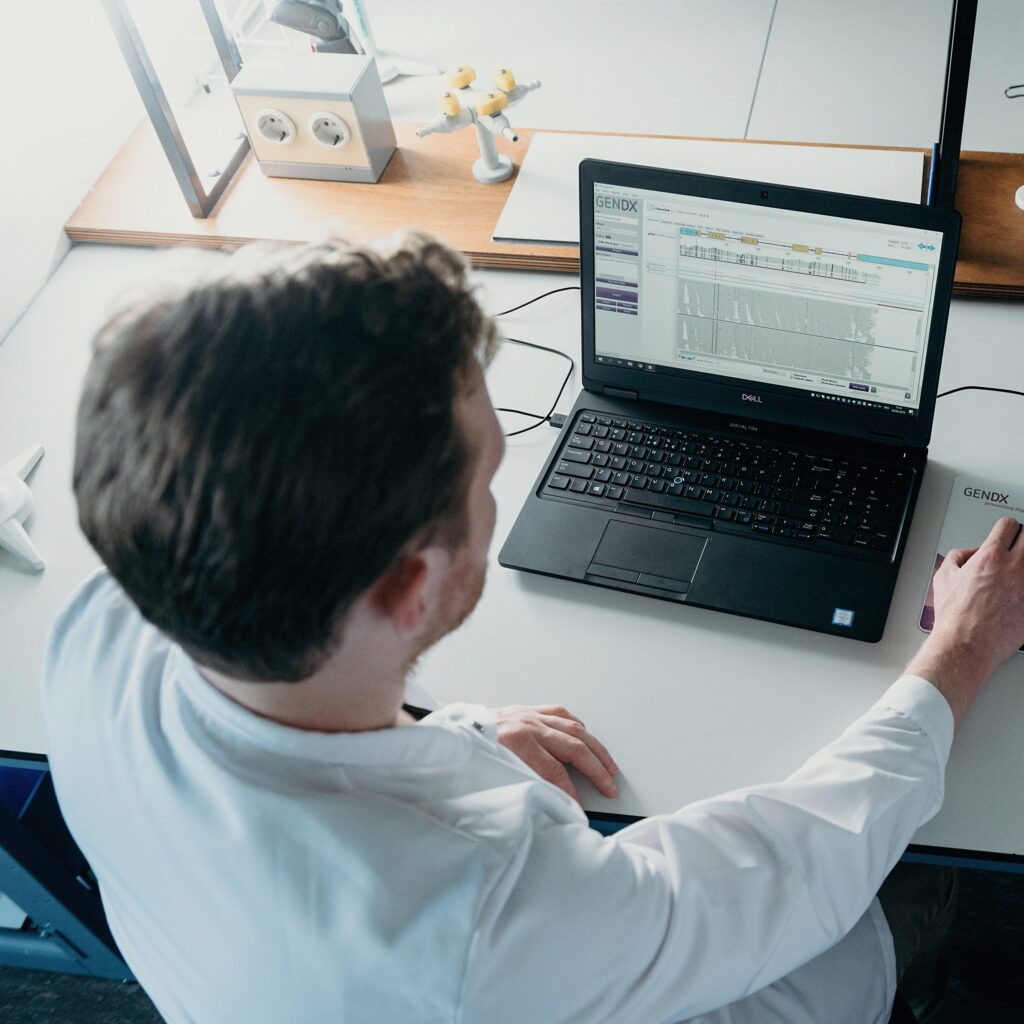 Benefits
Analysis of multipatterned data
Thorough data analysis by our group of experts
Description
GenDx is offering the Multipattern Analysis service for customers that are interested in a more thorough analysis of their data. The service is performed by our experts with the aid of specially designed bioinformatics tools.
If you have a project in mind or would like to receive more information you may contact us at CustomLabService@gendx.com.
Data obtained in the project remains the sole property of the end-user. All data provided as a result of this service is for research purposes only. GenDx guarantees that it will give its utmost attention to laboratory work, software analyses, reports and to any other work associated with this project.