PRESS RELEASE
Utrecht, 21 November 2023
During the opening of their new offices GenDx Announces a Collaboration Agreement with OSE Immunotherapeutics for the Development of the NGSgo® HLA-A typing kit and NGSengine® software as a Companion Diagnostic for an Epitope-Based Cancer Vaccine.
GenDx, a Eurobio Scientific Company, today announced that the Company has entered into a collaboration with OSE Immunotherapeutics (a French biotech company dedicated to developing first-in-class assets in immuno-oncology) to develop and validate a companion diagnostic (CDx) test for high resolution typing of HLA-A*02 based on their IVDR registered NGSgo® kit and NGSengine® software. This test will support the confirmatory pivotal Phase 3 clinical trial of Tedopi® cancer vaccine in preparation in Non-Small Cell Lung Cancer (NSCLC) second line treatment.
Under the Master Collaboration Agreement, GenDx will develop and validate a companion diagnostic test for a predictive immunological biomarker to identify patients with HLA-A*02 genotype who are biological responders to Tedopi® epitopes. The CDx test, based Next-Generation Sequencing (NGS) technology, will support the enrolment of eligible NSCLC patient in the upcoming registration pivotal Phase 3 of Tedopi®. The objective of this study will be to confirm the efficacy and safety of Tedopi® in second line treatment post-immune checkpoint inhibitor (ICI) failure in HLA-A*02 positive NSCLC patients to support Tedopi®'s registration in both United States and Europe.
This first announcement of GenDx' step towards the companion diagnostic market falls together with the opening of their new offices located at the Utrecht Science Park. As the new location provides an expansion of the offices, production, and R&D facilities, GenDx can now can keep on supporting the growing demand of customers globally for innovative products for transplant diagnostics. The new office reflects GenDx' commitment to foster innovation and collaboration within the transplant community. It will also serve as a center for hosting training courses and it houses a new studio to provide online education to the HLA-typing community.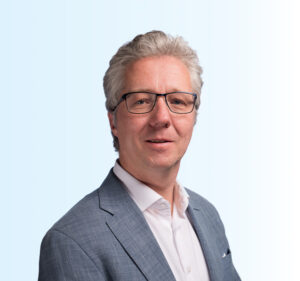 Maarten Penning, General Manager of GenDx, says:
"In this project, our regulatory expertise, illustrated by being one of the first IVDR compliant companies, and our extensive knowledge of developing software and reagents for accurate high resolution HLA typing using NGS, come together in the development of a companion diagnostic assay for HLA-A*02. We are very happy to enter in this strategic collaboration with OSE, as we aim to contribute to improve the quality of life and survival of patients."
Nicolas Poirier, Chief Executive Officer of OSE Immunotherapeutics, comments:
"Through this strategic collaboration, we are very pleased to be working with GenDx, the leading high-resolution HLA typing company. This companion diagnostic test will be useful for selecting HLA-A*02 eligible cancer patients and thus accelerating the clinical development and regulatory registration of Tedopi® as a precision medicine innovative treatment"
About HLA
The Human Leukocyte Antigen (HLA) system comprises a diverse family of genes and allelic variants crucial for the human immune system. Precise HLA matching between patients and donors is essential in transplantation, as even slight differences in HLA alleles can significantly impact transplant outcomes. HLA typing enables the identification of specific nucleotide sequences, making it an indispensable tool for transplantation purposes.
About GenDx, a Eurobio Scientific Company
Genome Diagnostics B.V., trading as GenDx, is a Dutch company specializing in molecular diagnostics. It focuses on the development, production, and sale of innovative assays and analysis software for transplantation and companion diagnostics. GenDx offers a range of HLA sequencing-based typing strategies, reagents, software, and custom laboratory services. GenDx Education also provides dedicated training courses worldwide for professionals in tissue typing, research laboratories, blood banks, and donor registries. In
October 2022, Eurobio Scientific acquired all shares of GenDx. For more information, visit www.GenDx.com.
About Eurobio Scientific
Eurobio Scientific is a key player in the field of specialty in vitro diagnostics. It is involved from research to manufacturing and commercialization of diagnostic tests in the fields of transplantation, immunology and infectious diseases, and sells instruments and products for research laboratories, including biotechnology and pharmaceutical companies. Through many partnerships and a strong presence in hospitals, Eurobio Scientific has established its own distribution network and a portfolio of proprietary products in the molecular biology field. The Group has approximately 290 employees and four production units based in France in the Paris region, in Germany, in the Netherlands and in the United States, and several affiliates based in Dorking UK,
Sissach Switzerland, Bünde Germany, Antwerp Belgium, Milan in Italy and Utrecht in the Netherlands. Eurobio Scientific's reference shareholder is the EurobioNext holding company which brings together its two directors, Jean-Michel Carle and Denis Fortier, alongside the "Pépites et Territoires" by AXA & NextStage AM investment program, managed by NextStage AM. For more information, please visit : www.eurobio-scientific.com The company is publicly listed on the Euronext Growth market in Paris Euronext Growth BPI Innovation, PEA-PME
150 and Next Biotech indices, Euronext European Rising Tech label. Symbol: ALERS – ISIN Code: FR0013240934 – Reuters: ALERS.PA – Bloomberg: ALERS:FP
About OSE Immunotherapeutics
OSE Immunotherapeutics is a biotech company dedicated to developing first-in-class assets in immuno-oncology and immuno-inflammation. The Company's current portfolio is well-balanced first-in-class clinical pipeline including Tedopi®, OSE-279 (anti-PD1), OSE-127 (lusvertikimab), FR-104/VEL-101 (anti-CD28 monoclonal antibody) developed in partnership with Veloxis Pharmaceuticals, Inc., BI 765063 and BI 770371 (anti-SIRPα monoclonal antibody) developed in partnership with Boehringer Ingelheim. OSE Immunotherapeutics expects to generate further significant value from its two proprietary drug discovery platforms, which are central to its ambitious goal to deliver next-generation first-in-class immunotherapies: BiCKI® platform focused on immunooncology (IO) and the Myeloid platform focused on optimizing the therapeutic potential of myeloid cells in IO and immuno-inflammation (I&I). Additional information about OSE Immunotherapeutics assets is available on the Company's website: www.ose-immuno.com
GenDx
Yalelaan 48
3584 CM Utrecht
The Netherlands
Office: +31 30 252 3799
E-mail: info@gendx.com
Contact GenDx: Hanneke Merkens PhD, Chief Marketing Officer GenDx , Email: h.merkens@gendx.com , Phone: +31 612655845
NGSgo® , NGSengine® and GenDx are registered trademarks of Genome Diagnostics B.V.
Contact OSE Immunotherapeutics: Nicolas Poirier, Chief Executive Officer, nicolas.poirier@ose-immuno.com