PRESS RELEASE
Utrecht, May 25, 2023
GenDx has obtained a worldwide license from Università degli Studi di Torino (UNITO) for their method to detect donor specific cell free DNA (cfDNA) in patients that have undergone a lung transplant.
To monitor graft survival, patients typically need bronchoscopy or lung biopsies that are invasive, require anaesthesia and are risky. Moreover, these methods suffer from interobserver variability and are expensive. Researchers at UNITO developed a method that instead requires only a blood sample to monitor transplant rejection. The method comprises a sensitive digital droplet PCR assessment of the cfDNA donor fraction and is superior to biopsies in terms of costs, turnaround time and level of sensitivity. The assay, although developed for lung transplant patients, opens a door for broader solid organ transplants as it supports a pan-organ strategy.
This UNITO license broadens the licence agreement that was obtained earlier from Medical College Wisconsin for its method to detect cfDNA in paediatric patients that have undergone a heart transplant.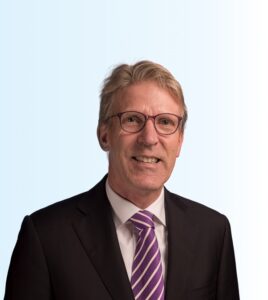 Wietse Mulder PhD, CEO of GenDx, commented: "Combining the knowledge of both UNITO on cfDNA and GenDx on DNA typing by NGS and real-time PCR in a transplant setting, offers an enormous potential to develop products which can predict early the potential rejection of transplanted organs. We are excited to collaborate with UNITO enabling new options for accurate transplant monitoring"
Statement UNITO, said: "We are glad to start this new collaboration with GenDx and excited to see that a research idea from our group can move forward and hopefully become a kit. Our goal now is to go on with the necessary steps to optimize our method to fit it in a box and validate it in larger cohorts of patients, working in close collaboration with a company that is a leader in the field of molecular diagnostics for transplantation."
About Cell free DNA
Donor derived cfDNA refers to all non-encapsulated DNA fragments that enter the bloodstream; this mostly happens during apoptosis or necrosis. Analysis of cell free DNA (cfDNA) after solid organ transplantation has been shown to accurately identify and characterize allograft injury and correlate with pathologic findings (e.g. organ rejection).
About the UNITO
The University of Torino (UniTo) in north-west Italy is one of the country's largest and most prestigious universities. Founded in 1404, UniTo provides quality higher education and research opportunities; many UniTo graduates have achieved international renown. Today, the University of Torino offers over 150 undergraduate and graduate degree programs in almost every field of study. A growing number of programs are taught in English, and Italian language tuition is available for incoming students. The University's 27 departments offer excellent opportunities for Italian and non-Italian academic staff; doctoral school provides more than 30 doctoral programs.
About Eurobio Scientific
Eurobio Scientific is a key player in the field of specialty in vitro diagnostics. It is involved from research to manufacturing and commercialization of diagnostic tests in the fields of transplantation, immunology and infectious diseases, and sells instruments and products for research laboratories, including biotechnology and pharmaceutical companies. Through many partnerships and a strong presence in hospitals, Eurobio Scientific has established its own distribution network and a portfolio of proprietary products in the molecular biology field. The Group has approximately 148 employees and three production units based in France, in the Paris region, in Germany and in the United States, and several affiliates based in Dorking UK, Sissach Switzerland, Bünde Germany and Utrecht in The Netherlands.
Download the full press release here