PRESS RELEASE
GenDx has obtained a worldwide license from Medical College Wisconsin (MCW) for their patented method to detect donor specific cell free DNA (cfDNA) in pediatric patients that have undergone a heart transplant.
To monitor graft survival, patients need multiple endomyocardial biopsies that are expensive, require anesthesia and are invasive and risky. Researchers at MCW developed a method that instead requires only a small blood sample to monitor transplant rejection. The method comprises a sensitive multiplexed qPCR assessment of the cfDNA donor fraction, which is superior in terms of costs, turn-around time and level of sensitivity. The assay, although developed for pediatric transplant patients, opens a door for broader solid organ transplants as it supports a pan-organ strategy.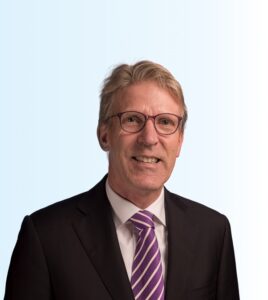 Wietse Mulder PhD, CEO of GenDx, commented: "Combining the knowledge of both MCW on cfDNA and GenDx on DNA typing by NGS and real-time PCR in a transplant setting, offers an enormous potential to develop products which can predict early the potential rejection of transplanted organs. We are excited to collaborate with MCW enabling new options for accurate transplant monitoring,"
About Cell free DNA
Donor derived cfDNA refers to all non-encapsulated DNA fragments that enter the bloodstream; this mostly happens during apoptosis or necrosis. Analysis of cell free DNA (cfDNA) after solid organ transplantation has been shown to accurately identify and characterize allograft injury and correlate with pathologic findings (e.g. organ rejection).
About the Medical College of Wisconsin
With a history dating back to 1893, The Medical College of Wisconsin is dedicated to leadership and excellence in education, patient care, research and community engagement. More than 1,500 students are enrolled in MCW's medical school and graduate school programs in Milwaukee, Green Bay, and Central Wisconsin. MCW's School of Pharmacy graduated its inaugural PharmD class in 2020. A major national research center, MCW is the largest research institution in the Milwaukee metro area and second largest in Wisconsin. In the last 10 years, faculty received more than $1.5 billion in external support for research, teaching, training and related purposes. This total includes highly competitive research and training awards from the National Institutes of Health (NIH). Annually, MCW faculty direct or collaborate on more than 3,100 research studies, including clinical trials. Additionally, more than 1,650 physicians provide care in virtually every specialty of medicine for more than 2.8 million patients annually.
References
Relationship between donor fraction cell-free DNA and clinical rejection in heart transplantation. Deshpande SR, et al. Pediatr Transplant. 2022. PMID: 35258162
Read the press release in genomeweb
Read the full press release here