GenDx obtains a license for haplotyping within transplant diagnostics from Dovetail Genomics
PRESS RELEASE
UTRECHT, June 2 2022
GenDx has obtained a license from Dovetail Genomics to further develop their Micro-C proximity ligation assay. This modern technology will be a new step improving precision to haplotyping of HLA genes. And, as targeted DNA capture is part of the assay, GenDx will combine this methodology with its extensive knowledge of next-generation sequencing (NGS)-based HLA typing to develop highly attractive products.
HLA typing is a method to determine donor and recipient compatibility and is essential for selecting a suitable donor prior to transplantation. Although current HLA typing can be performed with relatively high accuracy, most methods do not provide any information on which HLA genes were inherited together from a single parent. This determination of genes located together on the same chromosome is called haplotyping and is difficult to achieve using short NGS reads because of the long spans of DNA that occur between the genes.
The GenDx assay, based on Dovetail® Micro-C proximity ligation technology, will be able to determine if a donor and recipient carry the same HLA haplotype. When they do, the chances of an extended match (beyond HLA genes) are much higher, which can potentially lead to a better transplantation outcome.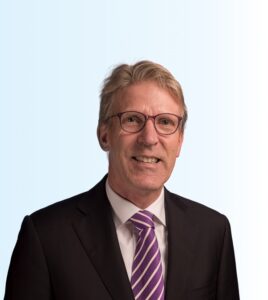 Wietse Mulder PhD, CEO of GenDx, commented: "Haplotyping of the crucial HLA genes is currently really challenging. The new strategy offered by the Dovetail Micro-C proximity ligation assay now unveils an outlook of better typing options for the HLA field and we believe that transplant patients will finally benefit from this technology ".
About Proximity Ligation-Based Haplotype Phasing
Proximity ligation approaches have been well known for their ability to capture long-range genomic information. However, they have been unsuitable for genotyping due to significant sequence coverage gaps – traditional approaches miss up to 20% of the human genome. Through re-engineering how the assay is performed, Dovetail Genomics has addressed this shortfall, now enabling SNP phase information to be captured alongside primary genome sequence at coverage levels comparable to or exceeding shotgun libraries. Compatible with targeted enrichment using a hybrid capture panel designed against the 4-Mb HLA region, the technology has been demonstrated to fully capture and phase genetic variation across this entire HLA region.
State-of-art HLA typing analyses rely on comparison of SNP genotyping calls to allele frequency databases to call alleles. Due to the short-range nature of today's NGS instruments, ambiguity in these calls may exist. Additionally, due to this limited information, it is not possible to resolve parental inheritance. Dovetail's long-range information inherent to the datatype not only enables more accurate calling for the alleles typed today, but is also capable of fully resolving haplotypes for all genes in the HLA region.
About High-Resolution HLA Typing
The Human Leukocyte Antigen (HLA) system consists of a large family of highly variable genes and many allelic variants which form the basis of the human immunological defense system. In stem cell transplantations, HLA matching of patient and donor is vital, as small differences between HLA alleles may have serious effects on transplantation outcome. High-resolution genotyping is a technology which enables determination of even the smallest variations in HLA genes, making it ideal for stem cell transplantation purposes.
Until recently, Sanger sequencing-based HLA typing was considered the gold standard for high-resolution typing. Today, Next-Generation Sequencing (NGS) has been adopted by the vast majority of HLA laboratories worldwide and has become the new gold standard. This NGS approach offers higher resolution and is more amenable to high-throughput processing.
As one of the pioneering companies in the HLA field, GenDx started offering NGS strategies in 2013, consisting of NGSgo® reagents and the NGSengine® software package for various NGS platforms.
NGSgo®-AmpX was CE marked in 2014, and the NGSgo full workflow compatible with Illumina MiSeq® received the CE mark in 2016. Since 2017, NGSgo & NGSengine are also registered as IVD at Health Canada.
Read full press release here