Together with you, we are starting this new year with confidence and great expectations.
We just want to say a big thank you for your continued trust and collaboration in 2021, yet another challenging year, but filled with big accomplishments. Although the battle against COVID-19 is not over yet, nor are our lives back to 'normal', we have found new and successful solutions to keep in touch and collaborate remotely.
We took use of the power of the online world and realized we had to connect even stronger than before. We hosted a record number of webinars, virtual education sessions, and online demonstrations. Meanwhile, our R&D team achieved several milestones with respect to our product portfolio which will ease your lab activities.
The future ahead
In 2022 we expect to develop more innovative products, contributing to the best possible performance for our users. Be prepared for news about usage of our products on several NGS platforms and the possibility to obtain results within a day. Paired with the continuous improvement of our online activities, we are optimistic that we can attend meetings in person and get to be truly present once more. Obviously, we will continue to strive for excellent customer support, answering any questions that may arise.
Very good news is the expected IVDR compliance and registration which will be valid from May on, also being a strong quality argument for our products in non-European Countries. We are also excited to extend our product portfolio from its solid NGS base for efficient multiplexed HLA amplification and chimerism monitoring. In addition, the interest for HLA-loss is a huge pacesetter for post-transplant monitoring, either by NGS or PCR. And our renowned NGSengine® software will be your key to uncover blood group typing.
Our USA customers and contacts will benefit from a larger GenDx team set up in Chicago and we are all thrilled to meet a lot of you during the EFI2022 conference in May, happening in Amsterdam in our home country. We secured a premium spot as GenDx is the single diamond sponsor of this meeting. Stay tuned for our educational activities and not to forget: the renowned GenDx Tulip Run.
We are starting this exciting new year with a driven focus on excellence and as always we look forward to continue our collaboration with you to advance the field of transplantation and support the HLA community.
Stay safe and we wish you a successful Happy New year!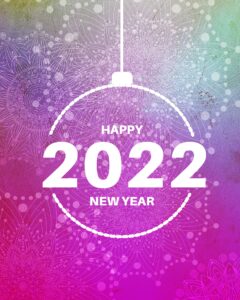 Sincerely,
Wietse Mulder PhD, CEO