Genome Diagnostics B.V., also known as GenDx, is now launching NGStrack® and TRKengine®, its newest RUO (Research Use Only) marked reagents and software for chimerism monitoring by NGS (next-generation sequencing). This method can be used as an alternative for the current conventional STR (short tandem repeat) technique, with NGStrack being significantly more sensitive. NGStrack provides reliable chimerism data, at both high and low percentages.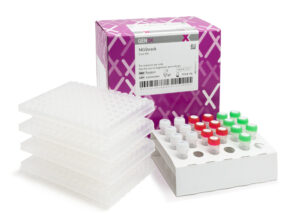 NGStrack makes use of 32 so-called indel markers to distinguish between donor and recipient, based on inserted or deleted DNA fragments. Together the 32 indels cover 362 distinctive nucleotide positions across 18 chromosomes, including X/Y chromosomes. Only minimal amounts of DNA are required from the pre-sample, since it only needs to be tested during the initial step of determining informative markers. This prevents a potential run out of pre-sample DNA during the monitoring phase.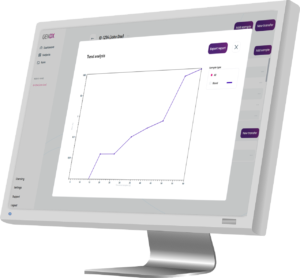 TRKengine software interprets the informativity of the markers and quantifies the chimerism percentage in post-samples. Its use as data management system allows for insightful chimerism monitoring and trending over time.
The NGStrack markers overlap with the existing GenDx qPCR kits for chimerism monitoring (KMRtype® and KMRtrack®), therefore it is possible to use both methods in parallel. NGStrack reagents and TRKengine software are compatible with Illumina sequencing platforms. As such, NGStrack can easily be included in our renowned NGSgo® workflow that has been successfully used in HLA labs for many years.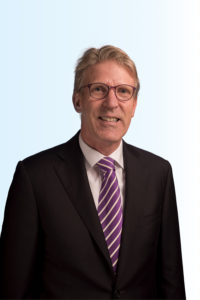 Dr. Wietse Mulder, CEO of GenDx, commented: "We are thrilled to offer these products to the market, enabling users to combine their routine NGS for HLA typing with chimerism monitoring. As of today, the field has the choice to replace conventional STR by a far more efficient and effective technique!"
Ready to start chimerism monitoring by NGS? Contact us for additional information, we will be happy to answer your questions!
Read more about NGStrack and TRKengine here
Find the complete press release here