ASHI Regional Education Workshop will take place fully virtually on Friday June 4 and Friday, June 11, 2021. Will you attend the workshop as well?
Innovative Technology Talk
Join our Innovative Tech Talk on June 4, 2021 at 4:15 pm (EDT) to be updated about our Multiplex product for HLA Typing: NGSgo MX11-3 and our Chimerism by NGS products: NGStrack® and TRKengine®. Andrea Zimmerman MSc, Associate Director Sales & Education North America, is happy to answer any questions you might have in the subsequent live Q&A.
Say 'HI' to your favorite Application Specialists!
Meet our Application Specialists at the ASHI Regional Education Workshop! You can join them in our virtual meeting room at any time during the workshop or send a chat message to get in touch. We look forward to e-meeting you!


Explore our booth
Our 3D booth is ready to be explored by you!
Check our product presentations
Find online brochures
Explore NGSengine by video
Educate yourself by our  prerecorded webinars
Join our quiz & win!
Access our booth via the  e-Conference platform or directly via meet.gendx.com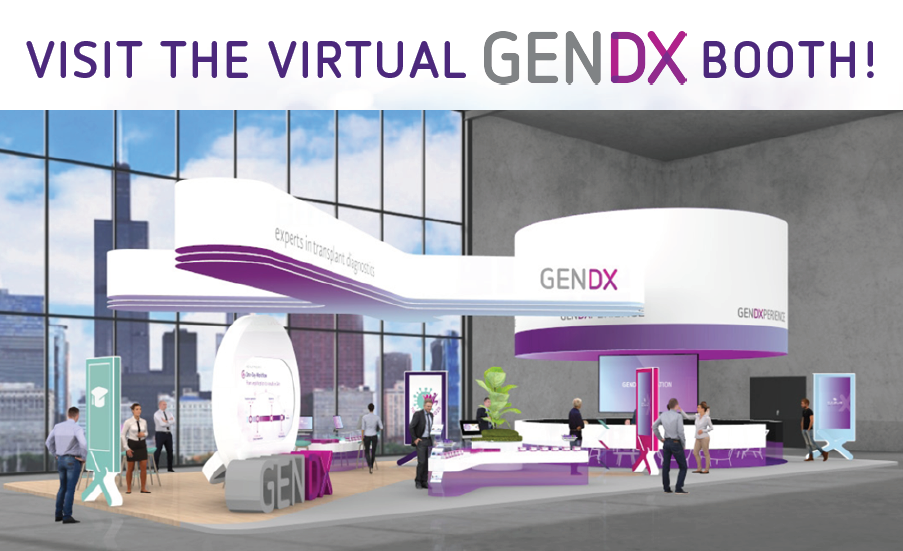 Let's connect at the ASHI Regionals. See you there!