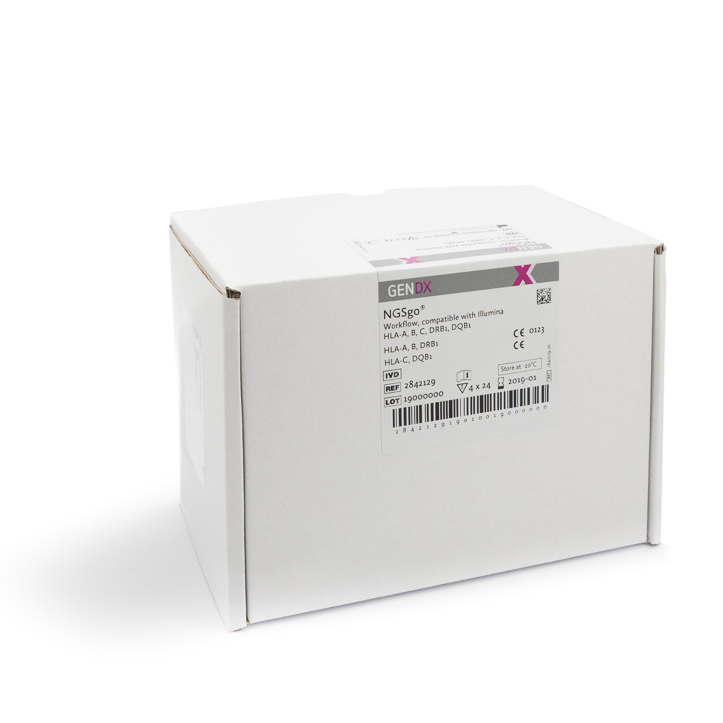 Benefits
PLEASE NOTE: this product will be discontinued!
Description
NGSgo Workflow includes NGSgo-AmpX, NGSgo-LibrX, and NGSgo-IndX. When used together, these reagents provide a CE-marked workflow for HLA typing by NGS. The workflow can be further completed with additional reagents such as GenDx-LongRange enzyme and GenDx-AMPure XP magnetic beads. NGSgo Workflow is compatible with Illumina and available as CE-marked IVD.
PLEASE NOTE: This product will be discontinued.
Alternative amplification products include: NGSgo-AmpX v2, NGSgo-MX6-1, NGSgo-MX11-3.
Alternative library preparation products include: NGSgo-LibrX, NGSgo-IndX, NGSgo Library Full Kit.
See specifications