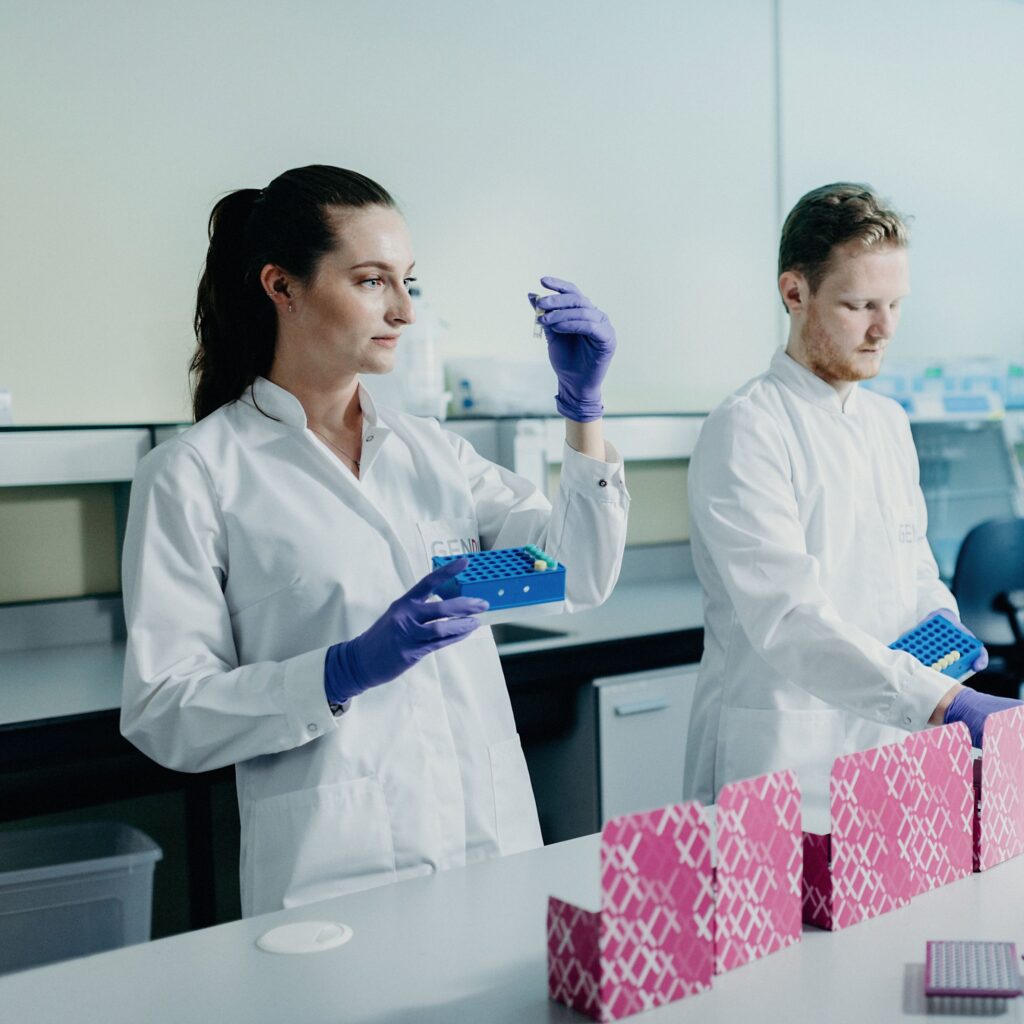 Benefits
Available for HLA-A, B, C, DRB1, DQB1, DPB1
Results delivered within 2 weeks
Description
GenDx is offering HLA core-domain typing service for medium resolution typing; suitable for most applications, you get a 4-digit HLA result containing a single common allele within a string of other HLA alleles and no first field ambiguities.
If you have a project in mind or would like to receive more information you may contact us at CustomLabService@gendx.com.
All data obtained in the project remains the sole property of the end-user. All data provided as a result of this service is for research purposes only. GenDx guarantees that it will give its utmost attention to laboratory work, software analyses, reports and to any other work associated with this project.