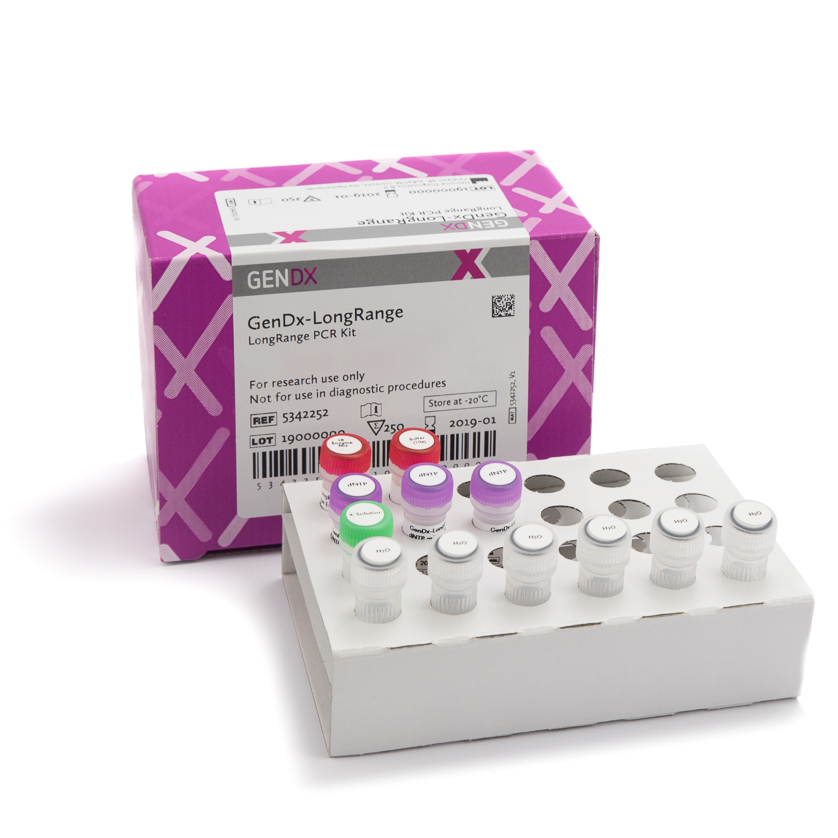 Benefits
PLEASE NOTE: this product will be discontinued!
Description
The GenDx-LongRange PCR kit is optimally compatible with our NGSgo-AmpX and SBTexcellerator amplification strategies. It provides a dedicated and highly reliable solution for long-range amplification from genomic DNA and cDNA even with very low amounts of template. Low error rates are assured using a high-fidelity enzyme mix. The kit includes nucleotides and is highly suitable for use in complex genotyping experiments.
PLEASE NOTE: GenDx-LongRange will be discontinued. Contact us for suitable alternatives.