Executive Director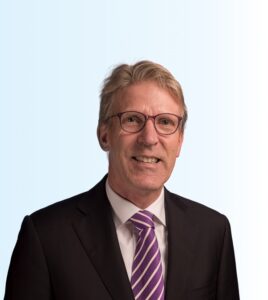 Wietse Mulder PhD
Chief Executive Officer
Wietse Mulder (1962) has ample experiences in both scientific research as well in the commercialisation of both products and custom research services. In 1989 he obtained his master degree in Molecular Biology at the University of Utrecht. He is knowledgeable about a diverse set of genetic (screening) tests as obtained during his PhD period (1994) at the University of Amsterdam and a post-doc position at the University of Wageningen. In 1995 he started as sales account manager at a Dutch distributor of major suppliers for molecular biology and diagnostics. Here he gained expert status on application-driven sales of both products and custom services for molecular bioresearch. In 2004 he started – as part of Biopartnertm entrepreneurial program – the initiative of Genome Diagnostics BV, which was founded at of 1st of March, 2005. Later on, in 2007, Wietse started the company GenDx Products and began to distribute products of other suppliers within the Benelux that are active in the transplantation field. In 2013, GenDX products Inc, Baltimore, MD was founded that distribute HLA typing products within USA. In 2013, Wietse was one of the key founders of KimerDx BV. This Dutch company offers accurate transplant monitoring tests that are used to follow the engraftment for a long period of time. Wietse's entrepreneurial spirit together with his infectious enthusiasm and drive have proven to be a good mixture for undertaking new initiatives.
---
Non-executive Directors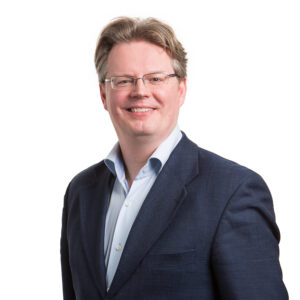 Raoul Linschoten LLM
Chairman
Investment Manager & Senior Company Lawyer at Utrecht Holdings
Raoul started as Senior Company Lawyer for Utrecht Holdings and Utrecht University in 2001 and works full time for Utrecht Holdings since 2009. Over the years, he specialized further in intellectual property rights, out licensing, deal making and starting spin offs. After his experience as co-negotiator on behalf of academia in Public Private Partnerships such as CTMM, BMM and Castellum, he negotiated collaboration agreements with the industry for the Utrecht University. Beside legal activities, he is also involved in commercialization of IPR, e.g. in the field of software, medical devices and life sciences since 2006. Meanwhile he acts as investment manager for several start-ups. Additionally, Raoul is supervisory board member of the Universitaire Landbouwhuisdierenpraktijk BV and (co)creator of in house courses.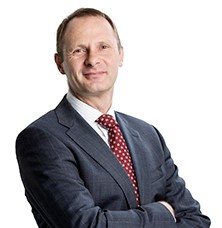 Oscar Schoots PhD
Director UU Holding BV / UMC Utrecht Holding BV
Oscar Schoots (1966) is director of Universiteit Utrecht Holding BV and UMC Utrecht Holding BV ('Utrecht Holdings') since 2002. These companies are responsible for the patent portfolio and for various technology transfer activities from Utrecht University (UU) and the University Medical Center Utrecht. To date, Utrecht Holdings has started and invested in more than 40 spin out companies and currently hold equity in about 30 companies (see www.utrechtholdings.nl). From 1993 to 1996 Oscar conducted research at the University of Toronto (Canada) and he received a PhD in medicine from UU. Following postdoctoral research at the Rudolf Magnus Institute in Utrecht (1997-1998), he worked for a specialized independent technology transfer organization (1999-2001) and he obtained his MBA in 2002 (Bradford University/NIMBAS). He authored 14 peer reviewed scientific publications as well as several policy papers on technology transfer and regularly serves as supervisory board member. Oscar enjoys bringing scientific innovations to the market in a sustainable way. He has been advisor for GenDx from its start in 2005.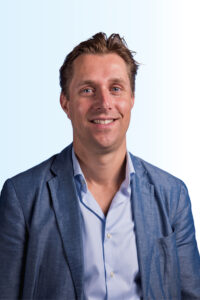 Martijn G. Mulder MSc
Vice President at Ampersand
Based in Ampersand's Amsterdam office Martijn is responsible for new investments as well as supporting existing portfolio companies in achieving their growth ambitions. Before joining Ampersand, Martijn was an Associate Director in the Healthcare Team at NIBC Bank, a Dutch middle market investment bank. Prior to this Martijn spent 6 years at Centerview Partners in London, a leading US investment banking boutique focused on mergers and acquisitions, working on landmark transactions across the Health & Lifesciences sector. Martijn holds M.S. degrees in Accounting and Finance with distinction (cum laude) from Rotterdam School of Management (Erasmus University).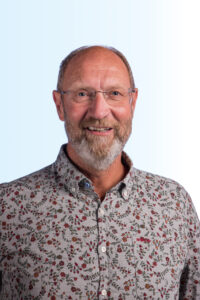 Bob van Gemen PhD
Consultant
Bob joined the GenDx board in August 2021 and is on the board of several other biotech companies. Until January 2021 he was the CEO of Viroclinics-DDL and before that was working for Philips starting their digital pathology business. Prior to this Bob was CEO at Primagen, an Amsterdam-based diagnostics company. Bob has a PhD in molecular biology from the university of Leiden.
---
Non-director Advisors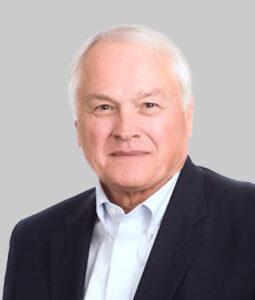 Laurence R. McCarthy PhD
Operating Partner at Ampersand
Larry, who joined as an Operating Partner in 2007, serves as a Board member of Bako and Genoptix. Previously, Larry was the Chairman and Chief Technology Officer of Focus Diagnostics, where he built Focus from a $2 million business to a leading esoteric lab with over $80 million in revenues before its acquisition by Quest Diagnostics in 2006. Prior to Focus, Larry held senior positions at Boehringer Mannheim and Becton Dickinson. He holds a PhD in Microbiology from the University of New Hampshire and served on the faculty of Johns Hopkins and at the University of North Carolina.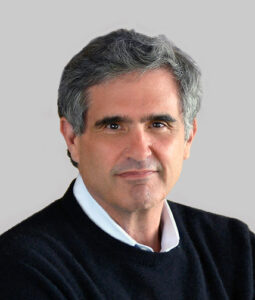 Frank R. Witney PhD
Operating Partner at Ampersand
Frank, who joined Ampersand as an Operating Partner in 2016, serves as Chairman of Gyros Protein Technologies. Frank most recently served as CEO of Affymetrix, a leading provider of genomics and cell biology products that was sold in 2016 for $1.3 billion. Previously, Frank was CEO of Dionex, a leading provider of analytical instrumentation that was sold in 2011 for $2.1 billion. He also held senior executive positions at Perkin Elmer, Packard Bioscience and Bio-Rad Laboratories. Frank holds a PhD in molecular and cellular biology from Indiana University.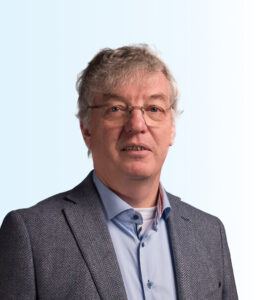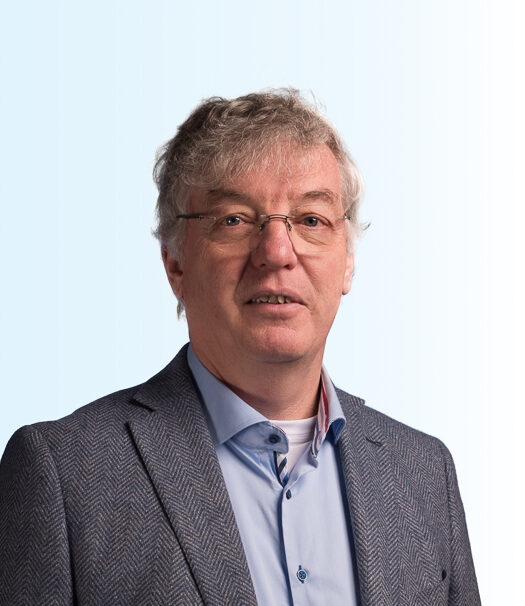 Erik Rozemuller PhD
Senior Scientist Bioinformatics
Erik has an extensive experience in bioinformatics, particularly in data analysis methodology and software development in the field of genetics of polymorphism and mutation. As a cofounder of GenDx, he is closely involved from the very beginning, March 2005 to today, in all technical developments of GenDx. He is an expert in translating biological questions into bioinformatics approaches. The combination of his unique bioinformatics and software development expertise have proved to be invaluable for GenDx. Erik recognizes the need for continuous improvement of methodology and software and is the driving force behind the continuous development of SBTengine, NGSengine and KMR packages.